Publications Swiss Religious Heritage Day
Publication to the 1st Swiss Religious Heritage Day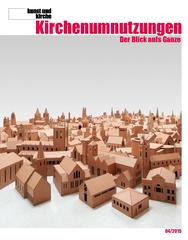 Church Conversions. With an Eye on the Whole
[Special Issue] Kunst und Kirche, 4, 2015. Number of Pages: 76, with numerous images. Price Fr. 15.- incl. shipping costs within Switzerland.
Content and Preface

(PDF, 256KB)
Order Form to the left
Publications to the 2nd Swiss Religious Heritage Day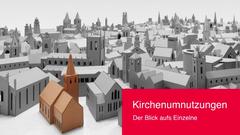 Church Conversions. With an Eye on the Individual.
Congress Report (Short Film). Documentation of all presentations and panel discussions (10 Films).
Presentations, Panel Discussions (10 Filme)